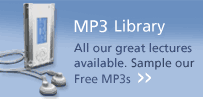 Local Programs


e-TiM: Stimulating Torah Virtually Everywhere
Experience Torah like never before



With this remarkable technology - you can see, hear and speak to the teacher from wherever you are; you have to see it to believe it!






The MaTaN Mother and Daughter Bat Mitzvah Program

Focusing on Jewish Women Throughout the ages, the 10-week program presents Jewish heroines, through textual sources, who are role models that embody positive attributes young women can emulate. Mothers and daughters learn together as well as participate in creative activities each week.