Rabbi Dr. Aaron Glatt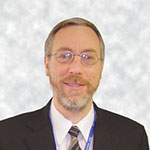 Rabbi Dr. Glatt is the Assistant Rabbi at Congregation Anshei Chesed ( South Shore ) in Hewlett , NY and Assistant to the Rabbi at the Young Israel of Woodmere. He is in his third cycle of giving a Daf Yomi shiur , first at the Young Israel of Kew Gardens Hills, and currently at the Young Israel of Woodmere. He also gives a weekly gemara be'iyun shiur , daily halacha shiurim , as well as many other classes. An international lecturer on medical and halachic issues, Rabbi Dr. Glatt has authored a popular sefer entitled Visiting the Sick : A halachic and medical guide - with down to earth advice , published by ArtScroll Publications (2006), and previously authored Women in the Talmud , published by the Orthodox Union (2003) and distributed by Mesorah Publications, (both available at www.artscroll.com ). He received semicha from HaRav Avraham Tzvi Wosner, shlita , at Machon LeTorah Vehora'ah.
Rabbi Dr. Glatt is currently President / Chief Executive Officer of New Island Hospital , Bethpage NY, where he was Chief Medical Officer from 2005-2006. He is a full Professor of Clinical Medicine (and former Associate Dean) at New York Medical College . From 2003-2005 he was Medical Director of Mercy Ambulatory Care Center and Chairman of the Department of Medicine at Our Lady of Mercy Medical Center, Bronx, NY. Prior to that, he served as director of Graduate Medical Education, Chief of the Division of Infectious Diseases and Chairman of Infection Control at St. Vincent Catholic Medical Centers for over a decade. He has extensive administrative, academic, clinical and grant experience.
He earned his BA from Yeshiva University , where he was class valedictorian. He received his medical degree from New York 's Columbia University College of Physicians and Surgeons. After completing his internship, residency, and chief residency in internal medicine at the Brookdale Hospital Medical Center in Brooklyn NY , he completed a fellowship in infectious diseases at the State University of New York Health Sciences Center in Brooklyn . Dr. Glatt is board certified in both internal medicine and infectious diseases.
The author of 200 scientific journal articles and presentations at national meetings, and an internationally known medical lecturer, Dr. Glatt was a guest editor of the Infectious Diseases Clinic of North America and infectious diseases editor of Dorland's Illustrated Medical Dictionary. In addition, he has served on the editorial boards of major publications, is a reviewer for many prestigious journals, and has served on many government, hospital, medical school and local public health committees. His medical interests include general infectious diseases, infection control, Clostridium difficile , tuberculosis, fungal infection, occupational-related HIV seroconversion, HIV infection, and antibiotic utilization.
Rabbi Dr. Glatt has been a scholar-in-residence and/or an invited speaker in Israel , Russia , Canada and throughout the United States on a wide variety of Jewish & medical subjects. He innovated a course at the Albert Einstein College of Medicine entitled Faith and Medicine: An Oxymoron? Samplings of some of the popular topics that Rabbi Glatt has lectured on include the Metziza be'peh controversy; Mommy, am I milchig yet?; The Role of Women in Judaism; Tu B'Av - the Jewish Sadie Hawkins Day?; Who is Superior: Men or Women; Great Jewish Women throughout the Ages; Homosexuality - Halacha and Hashkafa; Halachic Ramifications of SARS, Small Pox and other infectious diseases; Bikur Cholim in the 21 st Century; Secular Medical Ethics vs . Halacha ; Abortion; Women's Issues (various); Living Donor Liver Transplantation; Organ Donation, End of life issues, plus many more interesting subjects.