Rabbi Dr. Aryeh Frimer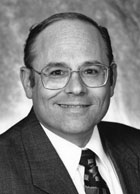 Rabbi Dr. Aryeh A. Frimer is The Ethel and David Resnick Professor of Active Oxygen Chemistry and former Chemistry Department Chairman at Bar Ilan University. He graduated Summa Cum Laude from Brooklyn College with a B.S. degree in Chemistry in 1969. At the same time he received his Rabbinical Ordination from Rabbi Yehudah Gershuni zt"l, Yeshivat Eretz Israel, Brooklyn N.Y. While a graduate student in organic chemistry at Harvard University, Rabbi Frimer was appointed Assistant Hillel Director, serving as Rabbi to the Harvard-Radcliffe Orthodox Minyan from 1969-1974. Upon completing his Ph.D. at Harvard, he made Aliyah becoming a Post-Doctoral Fellow at The Weizmann Institute of Science, before joining the faculty of Bar Ilan in 1975. From 1990-2004 he also served as a Senior Research Associate at NASA's Glenn Research Center in Cleveland, Ohio. Prof. Frimer has published more than 125 scientific articles, reviews and books in the area of active oxygen chemistry.
In addition to his scientific work, Rabbi Frimer has lectured on Judaism, Zionism and Jewish Identity for officer training courses of the Israel Defense Forces. He has also published over 40 Torah articles and lectured internationally on various aspects of Jewish tradition and Halakha, but most prominently on Religious Zionism and the Status of Women in Jewish Law.